Straub's Inventory Control, Inc. is unquestionably the Mid-Atlantic Region's market share leader for parts department inventory service, bin storage equipment and mezzanine design/installation.  Any auto dealership based in PA, NJ, DE, MD or VA has likely either used or heard of the great reputation of Straub's.
Straub's merged with DSI on April 1, 2022.  Following a 90 day transition period that just ended June 30, Jack Beinhower has stepped out of day to day inventory management.  His team threw a party for him on Friday night and took a great group photo.  Below is a photo of the team surrounding Jack and his wife Michele.
We're excited that Jack continues with us now with a focus strictly on mezzanine design and installation.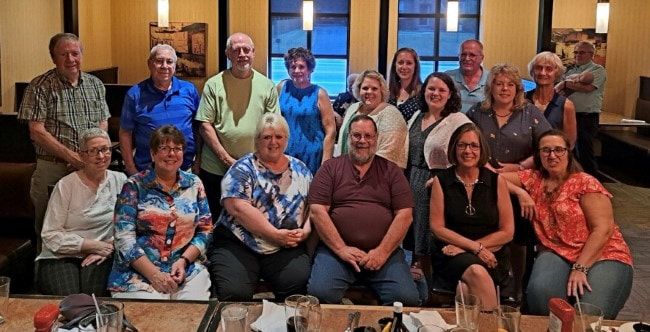 Send us a note and a member of our team will be in touch shortly to answer any of your questions.