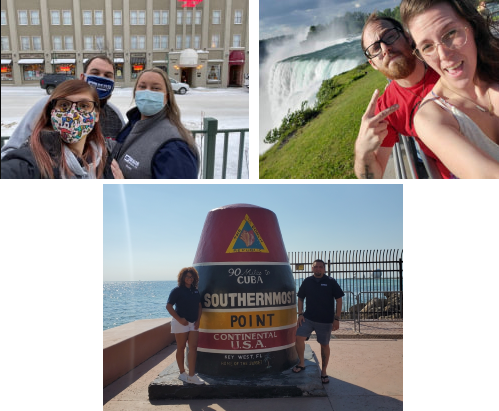 We went to Alaska for the first time in December (pictured), and just had our second trip on June 20. A third trip is planned for July...
The Straub's team just had their annual trip to Buffalo in June. Here's a great pic of Sean and Alexis at Niagara Falls.
Now in December 2022, we went to the opposite end of the country for our first Key West, FL inventory.  Here's a great pic of Emilio and Kathy at the southernmost point of the continental US.
With our tremendous capacity, wherever you need us, we will be there.
Send us a note and a member of our team will be in touch shortly to answer any of your questions.